A Greenville, South Carolina Lawyer Watches (And Analyzes) HBO's "Divorce"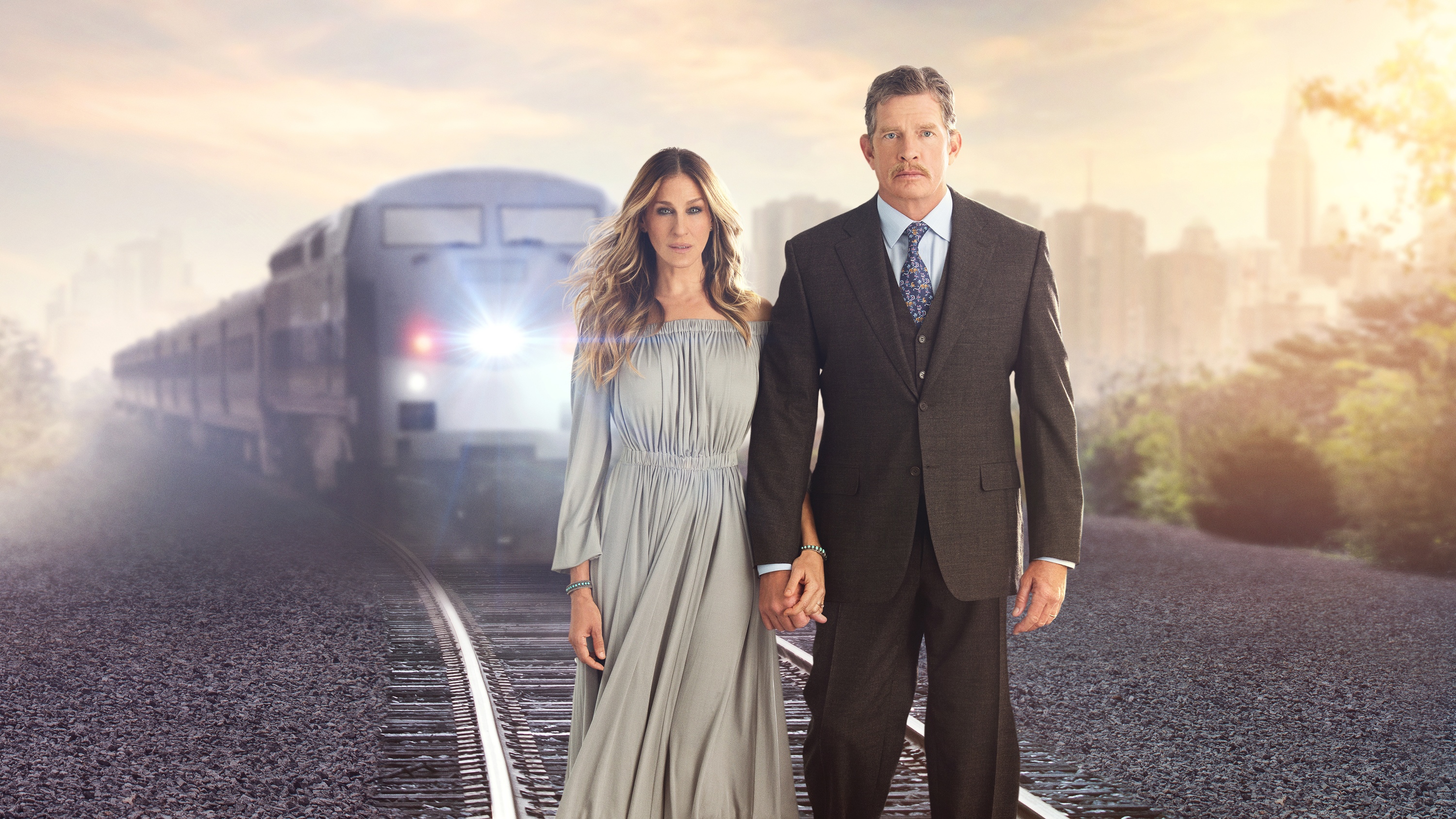 In this next series of Blogs, I will be devoting my time to analyzing episodes of HBO's hottest relatively new show, Divorce, starring Sarah Jessica Parker and Thomas Hayden Church.  The first episode premiered in the Fall of 2016, but the second season just concluded and its message is always timely.  What is real and what is not from a legal and emotional perspective when two parties separate and eventually cut ties?  Sit back as The Miller Law Firm, P.A. brings you up to speed…
Season 1, Episode 1 – "Goodbye Stranger…"
As Episode 1 opens with a shot of Wife Francis (played by Sex and the City's Sarah Jessica Parker) taking a hard look in the mirror at what "has become," no words are needed:  her expression says it all: "Carrie Bradshaw" is no more.  We are looking at a real middle-aged woman approaching the end of her rope on her marriage.  Staring back at a reflection she no longer seems to recognize, Francis treads through the morning, getting her children ready for school and getting ready for her job – a seemingly necessary burden brought on by the somewhat shaky business dealings of Robert, which don't appear to provide a steady source of income.  Francis always wanted to be an artist; however, as a result of Robert's inability to bring steady income to the family, Francis is trapped working as a career placement specialist in a high-powered firm.  It is worth nothing that the children, by their very interactions with her, know exactly what is going on in their parents' marriage)  Reality Check #1 to divorcees/potential divorcees:  the children already know…More on that in later blogs; however, suffice it to say, not all is at it appears outwardly with Mr. and Mrs. DuFresne. 
So what do we make of Husband Robert DuFresne?  He's a bit of a goofball, a role which Thomas Hayden Church, always seems to relish.  The mustache (the stated cause of the marriage's downward spiral) fails to hide his expression of "unfulfillment" which is obvious in the way this former stock broker turned real estate "broker" (whose business consists mainly of rehabbing and selling houses) carries himself.  Robert is supposed to be the breadwinner in the family.  However, the casualness with which Robert seems to approach his stated profession obviously irks his wife to no end.  From Francis' perspective (and the story is being told from Wife's perspective at this point) Wife is the victim in this marriage and Husband the cause….but wait…
Spoiler Alert: (Don't read this portion if you plan to catch up on the series and want to be surprised) We soon find out Francis is not the victim she appears to be.  In fact, she is having an affair with a granola eating professor who appears to be twice Robert's size.  Reality Check #2:  The affair is usually not the cause but rather the symptom of a broken marriage.  The real problem with these parties, as with most real divorces, is neither party is willing to take a long, hard look in the mirror.
The Climax:  Things come to a head when Francis and Robert attend a house party with their seemingly care-free (and notably kid-free) friends, Nick and Diane, played with hilarity by Saturday Night Live Alumna Molly Shannon and relative newcomer Tracy Letts (from Showtime's Homeland, Lady Bird, The Post).  One of the show's most light-hearted moments comes when Francis uses her friends' bathroom and stares forlornly at a professional portrait hanging therein.  (I had to watch twice before realizing it was a portrait of Diane with her blind dog, — the loyal, lifelong companion Francis had hoped for but didn't get.  Wife Francis simply stares closer at the portrait in seeming disbelief…
What happens next has to be watched, and I do not want give away any spoilers here, but suffice it to say an unexpected event at the party makes Francis and Robert take a long hard look at their own lives and…they end up coming to two different conclusions…Reality Check #3:  (it's what I always tell my clients):  It takes two people to make a marriage work.  It only takes one of those parties to decide they no longer want to make it work…
Legal Takeaway From Episode 1 (AKA Lesson 1, Episode 1): Talk with an Attorney Before Confronting your Spouse About an Affair
It is a bit ironic (or perhaps purposeful by the show's writers) that Robert DuFresne (pronounced "DuFrane") seeks to "frame" his Wife Francis for her affair in this first episode.  But, as we shall see in future episodes, this attempt will fail on many levels.  Trying to confront your spouse about the affair (or about the evidence you have) before talking with an attorney is putting the cart before the horse.  An attorney will know how best to protect any information which you have found or been able to gather about the affair.  They will further be able to advise you on whether this information is enough or whether you will need to engage a private investigator should you wish to pursue a divorce on fault grounds (a fault-based divorce is available in South Carolina).  Further, your attorney can advise you on how best to protect such information so it can be used in the future.  Not all evidence which you obtain can be presented in Court, and whether you are able to use this evidence may depend on how it was obtained.  Investing in an attorney now to discuss these issues as well as what further steps you need to take protect valuable information – as well as your integrity – can save you money in the long run.
Which brings us to the conclusion of Episode 1:  As Supertramp's "Just Another Nervous Wreck" plays in the background, we see the story line switch a bit to Robert's perspective and the lyrics begin to play across his face…"I'm feeling so alone now…yeah, my life is such a mess…"
And so it goes for two parties going through – but failing to plan for – a divorce…
What happens when it's time to tell the children you are getting a divorce?  Find out in my next Blog article regarding Season 1, Episode 2… In the meantime, I welcome your thoughts as you watch this series and are separated or are going through a divorce/difficult relationship.  melissa@themillerlawfirmpa.flywheelsites.com.
Comments

Categories
start here
Get In Touch
Tell Us a Little More About Your Case