From the Office Manager's Desk: Tips on How to Help Us Help You!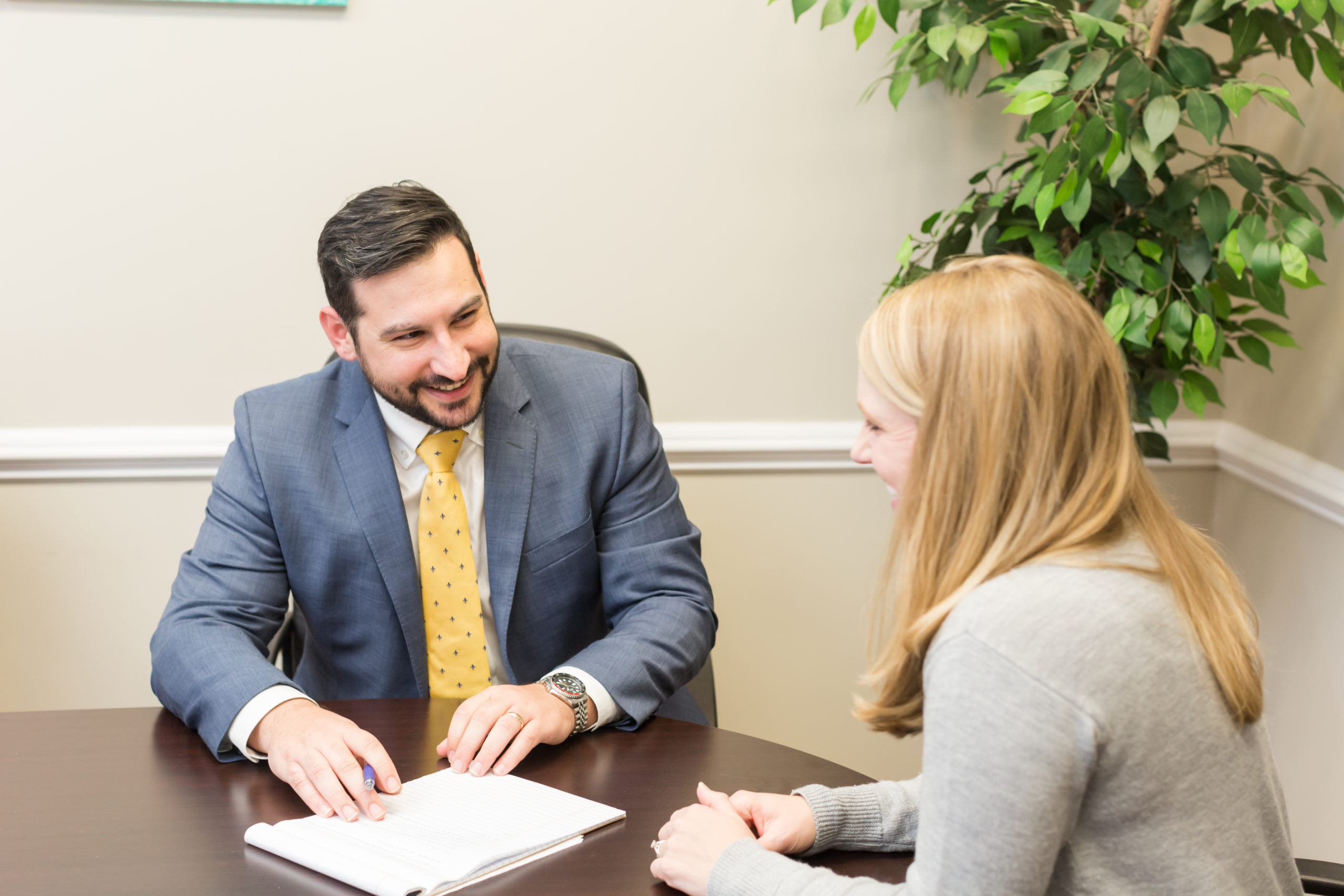 What should you expect when calling a law firm for the first time?
Needing an attorney can be an intimidating and difficult thing. Weather you need one for an injury at work or are just trying to protect your family in the case of an accident by setting up your estate plan, it can be tough to know where to start and what to expect. I hope this blog will answer some basic questions for you.
In these days of easy online research, finding an attorney near you is easier than ever. But then what? Most attorneys work by appointment. Your first meeting is called a consultation. When you call the firm, you should ask to set a consultation with the attorney of your choice:
Ask About a Consultation Fee. (Let's face it, law school isn't cheap and most attorneys have massive student loans to pay off.) Every receptionist should know the consultation fee. Beware of firms where they don't. There are some times when a consultation should be free, such as with injury cases; however, most cases will require a payment for the time spent with the attorney.
Ask if They Do In-Person, Telephone, or Online Consultations. Covid-19 has changed the way a lot of law firms operate. It may be more convenient for you to do an online or a telephone consultation to help limit your exposure. No matter how you do your consultation, expect to pay the consultation fee prior to your consultation; just like a doctor's office, you pay before you see the professional.
Come with Your Questions Ready: Knowing what you need from the consultation is helpful, too. For example, if you are thinking about getting a divorce, you may need general information about the process and your rights; that is easily done during a consultation. However, if you want an attorney to review a contract or agreement and give you an opinion, you need to understand that they most likely will not be able to do so during a consultation. A thorough contract or agreement review can take two hours or more depending on the length and type of contract or agreement. What you would need from the consultation is a brief discussion of what the contract or agreement is about and what rights you want to protect or what points you would like more information on and to know what hourly rate they would charge or if they would work for a flat fee.
Consider What Your Priorities are Prior to Setting Your Consultation. Do you need to know your rights? Do you want to know how best to protect your family? Are you trying to stay out of jail? Is keeping your children safe your biggest priority? Do you want personalized legal service or is saving money more important? Do you have the time to do five consultations with various attorneys to find the right one for you? Are you just trying to change your name? Do you want an attorney with at least five years' experience? Is it more important to you that they have done this kind of work before? Do you want an attorney who is very good at settling a case before it goes to trial? Do you need an attorney with specialization? Knowing your priorities before you call can make the process much smoother for you.
When setting your consultation, you will need to provide your name and contact information. If for any reason you don't want them calling or emailing you, tell them and let them know why. At The Miller Law Firm, P.A., we can work with you if we know what's going on. You may need to provide the name of the person or business you have a problem with. Attorneys have to run a conflict check to avoid any potential conflicts of interest. For example, they can't represent you and your spouse in a divorce. Know that attorney-client privilege extends to all staff employed by the law firm; meaning, anything you say is confidential. While on the phone, keep it brief. The receptionist doesn't need to know your life story. They also have to greet people walking in for their appointments. Think about how you would feel if you walk in for your appointment and have to wait for 15 minutes while the receptionist is on the phone. It would annoy you; it wastes your time. Be the smart one when you call, know that if you can't sum up the problem in 5-8 sentences, then you really haven't thought about the problem and your priorities and take the time to do so. This will make things so much easier for you.
When you are ready to hire the attorney, they should ask you to sign a contract or fee agreement. They should let you view this document prior to your signing it. In most cases the attorney's fee is paid up front, prior to work beginning, and is called a Retainer. These funds are kept in a trust account until the attorney has done the work and issued an invoice. Most law firms bill by the hour and most will break down the time into tenths of an hour. It should say what that is in your fee agreement or contract. Also, most firms have a lower hourly rate for paralegals or legal assistants, which should also be stated. Save yourself money by speaking to them as much as possible. Keep in mind that in South Carolina, only an attorney can quote you a fee or Retainer amount. Do not expect the receptionist to know this. Some firms do have set prices for certain services that the attorney has given the receptionist permission to quote over the phone, especially when it comes to documents; but those firms tend to be larger firms that churn a massive amount of clients by doing the same thing and using standard or "boiler plate" language. In many cases, you want a custom document to fit your needs. If you're going to pay for an attorney, it will most likely be worth it to pay for the personalization and customization you need. A consultation can help you decide that. Tawnya Queen is the long-time office manager for The Miller Law Firm, P.A. whose years of experience helped her to draft this article. If you have any further questions on how to make the most of your first consultation with The Miller Law Firm, P.A. or would like to set up a consultation with us, please call 864-527-0413
Comments

Categories
start here
Get In Touch
Tell Us a Little More About Your Case